Radiologic Sciences and Imaging Department Begins Utilizing New MRI Simulator
Kettering College advanced imaging associate professor began implementing a new magnetic resonance imaging (MRI) simulator this semester in the MRI Theory and MRI Aspect courses.
This sophisticated and innovative computer software program allows students to set up and run sample MRI exams in the classroom, at home, or anywhere there is a Wi-Fi connection. Read More >>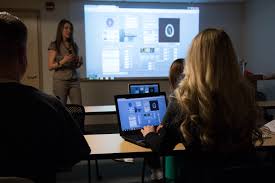 ---
Posted on 04/07/2020 in MRI Simulator
---
Comments:
No comments have been posted.
HTML not allowed, max characters 255, * denotes required field.